WHAT PEOPLE ARE SAYING ABOUT THE TALL SHIP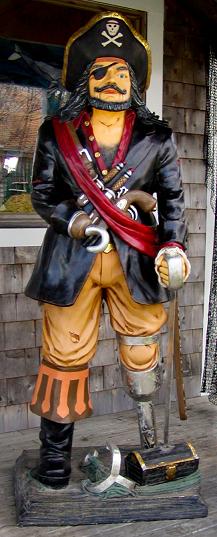 I just want to take the opportunity to let you know that we had a fabulous time whale watching. The whole experience, from the minute we arrived to the minute the trip ended, was spectacular. Everything that is promised on the website really was the case-the costumes for the kids, face painting, awesome breakfast, kids steering the vessel and the sea creatures. The Captain and staff were hilarious, so welcoming and so friendly. And to see all the sea life was amazing. We had such a wonderful time and a trip I know the kids, or myself will never forget. I could have not asked for a better day, so once again, thank you so much. Already planning again for next year!!
– Nathalie
Dear Friends at the Jolly Breeze,
Three years ago we went as a family on your whale watching trip and had the time of our lives. Apparently, so much so, that my now 10 year old son is begging me daily to make your chowder recipe for dinner. I have lost the recipe I"m convinced. Could you please rescue a poor overworked mother from the nagging of her darling son? I'd love to find a way to stuff as many veggies in the boy as I can anyhow. Thank you for the many fond memories (especially the chowder)
– Aimee Toth
While in St. Andrews, we took a whale watching trip aboard the sailboat, Jolly Breeze, owned and operated by Captain Rob Carney and his pleasant wife Joanne. What a truly unique and marvelous experience! The tropical storms of late summer pushed tons of feed into this section of the Bay of Fundy providing an abundant feast for the whales before they head south for the winter. These leviathans measured over 70′ and weighed over 70 tons! One particular finback came so close to the boat that I could see its eyeball as it raced through the waters, filling its baleens with krill, plankton, and herring. How many whales did we see? There were too many to count! As an added bonus, on the return to port, Joanne offered us some home-made pea soup…umh, umh, good, real good!
Was on your fantastic sailing boat on the last whale watching tour of this season, exactly the 11.oct.2009. It was for me one of the best experience on my Canada trip-a big thank you!!!! not only to see the whales but also to do this trip on a sailing boat like yours was for me a very happiness feeling. 😉
– Anja, Bern Switzerland
Dear Joanne, I wanted to take a minute and send a note of thanks!! Our hockey team had an outstanding morning (September 20th) aboard your ship!! The crew was outstanding and cooperative . . . and certainly informative. It has been a couple weeks and our players still talk about that day . . . many of our players are from western Canada and this was their first time on the ocean, never mind seeing whales so up close!!Lifetime memories!! We'll be sure to recommend your business at every opportunity!! Thanks again! Sincerely,
– Murray
Thanks for making our trip to St, Andrews truly memorable. My wife Mariette cannot stop talking about her great whale watching experience.
– George
We all wanted to thank you for the lovely trip we had on the 7th of August. Phil and Val came over from England and we drove down from Ontario specifically for the trip and to see the whales. We were not disappointed! The crew were very friendly, funny and well informed. It was a very special way for us all to celebrate our anniversaries. It was a perfect day. Regards,
– Ken, Sylvia, Phil and Val
Thanks so much for a wonderful experience. What an amazing way to spend our honeymoon!! Sincerely,
– Andre and Lori Ann Busch, North Bay, ON.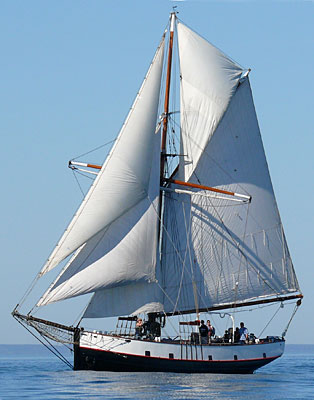 Just wanted to thank-you again for a great time on your ship!!! Our grand daughter was so excited when she saw the whales!!!! It was wonderful. Thanks again.
– Dick/Margaret
GREAT SAIL! Good photo opportunity with the kids. Crew were extremely kind… Makes memories for everyone special.
– Love from Renfrew and Burnstown, ON.
We had an absolutely wonderful trip out. How true that you need sails to see the whales! We saw a few large finbacks, porpoises and seals. The crew is friendly and knowledgeable. We can't wait to go again. The demonstrations with plankton and starfish was especially nice. Thanks for the breakfast! Just an excellent adventure.
– Liz and Dave Radue, Salem, Mass
Had an incredible time. Saw whales, seals, porpoise. The crew were very knowledgeable and friendly. Would definitely recommend the Jolly Breeze to everyone. Thanks for a great time.
– Marc, Suzanne, Liane, Patrick Lefebere, Sudbury, ON.
We are having so much fun! I think what you are doing is really great and we appreciate your time and effort towards creating priceless experiences. Thank you soooo much!
– Caro and Gord, Edmonton, Alberta.
P. S. I love the cat!
Hello crew of the Jolly Breeze! We just wanted to send a note to let you know how what a great time we had aboard your whale-watching expedition. We drove from Sudbury, ON to New Brunswick and stayed over night in St.Andrews. We came to see the ocean! We went on a whale watching tour with one of the other boats in the area because the Jolly Breeze was full! It was enjoyable but we really wanted to try whale watching with you….We continued on to Saint John. We just had to come back to experience the Jolly Breeze before we left New Brunswick to head home. We booked ahead of time to be sure and we were so pleased to have had the experience. The kids activities were great, the staff was awesome and the captain/owner of the Jolly Breeze was just hilarious! Also, we really, really enjoyed the soup! I was wondering if you would send me the recipe so I can try and duplicate it at home and through that, relive our awesome experience with you all! Thank you for the great time! Looking forward to the recipe,
– The Peristeridis Family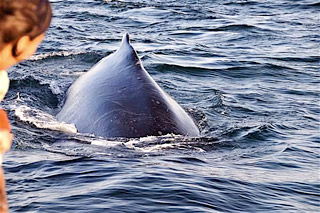 I had an incredible experience. Saw whales, dolphins, ealges, porpoise. Great tour and knowledge of the area. We held sea creatures. Thank you for the best pea soup ever! The boat is beautiful. Crew was friendly and fun!
– Tammy Burton, Fredericton, N.B.
We loved the ship! We had an amazing time. Thanks for the pirate music, it was great!!
– The Berces.
Excellent trip! Cannot wait to come again! The Jolly Breeze is the way to go! Thanks to all the crew!
– Gary Clauck, Moncton, NB.
Thank for a whale of a time. The first of my top 10 things to do. If we come this way again, we will sail with you!
– J Adam, Thunder Bay, Ont.
An absolute highlight of our vacation!
– Danny, Deanna, Luke and Reid, Oak Bank, Manitoba.
Write us a review: